Are you confused about dietary fats?
It's no wonder. There seems to be opposing information everywhere you look! Good fats. Bad fats. These are fat phobic times. Now is the time to demystify the truth & boost your health with the facts about the fats that heal. Join me for this fascinating exploration into the realm of Fat or Fiction.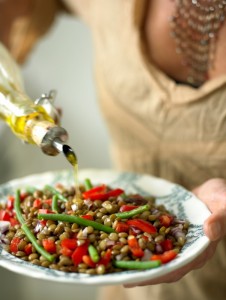 Do you wonder if all fat makes you fat?
Are you confused about the healing benefits of essential fats and how to get more of them into your diet?
Are you hungry to better understand which fats you should eat more of to promote better heart and immune health and which to avoid like the plague?
Did you know that certain dietary fats can boost your memory, focus, mood and metabolism?
How about finally knowing which fats will make your food taste better AND promote good health?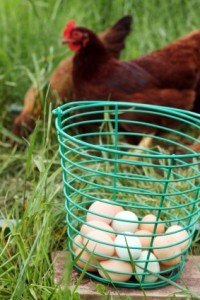 Whether you're fat phobic, fat curious, or just plain bewildered about this key nutrient, you'll not want to miss my new Fat or Fiction homestudy audio program. With this comprehensive course you'll finally learn how and why to use particular dietary fats to:
stabilize your blood sugar
balance your cholesterol and support your heart health
decrease inflammation
boost your metabolism and feel sated at the same time!
Fat or Fiction
Let me help you clear the fat fog.
At last! With this Replenish two hour in-depth audio class and support information you can relish in a superb understanding of how to advance your health with good fat in your diet as well as use the most fitting fats at the most beneficial times in the kitchen.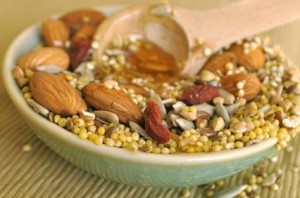 two hour audio class available for you to listen to at your leisure
listen in full
listen in increments to match your learning pace
return to the audio again and again as you need
It's YOUR choice!
It's your Replenish homestudy program.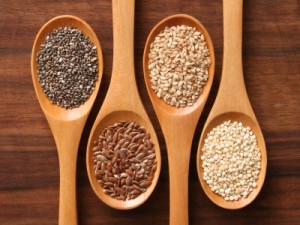 Cost includes all of the following!:
2 hour audio recording with thorough teachings about the different fats ~ in general, in your health, and in your kitchen
MP3 so that you can listen wherever you'd like (on a run, at the gym, during your commute)
handouts with information on key healing fats
delicious recipes to help you incorporate healing fats into your daily life
in the kitchen with Andrea video to guide you through when and how to use each fat or oil
charts, graphs and images to help the more visual learners among us (I'm with you!)
perpetual access to the materials with your special Fat or Fiction member information after payment and program release so that you can return to these resources again & again
What exactly is fat?
What information is fact and what is fiction? And how did it get so confused?!
How does fat affect our bodies and brains?
What are the key fats and fat foods to include in your diet?
Which fats should be avoided and how can you navigate the tricky realm of finding where they may be hiding?
Which fats and oils are good to use when, and why?
How do you use fat to heal what ails you?
Whether you're new to learning about nutrition or your a seasoned practitioner of the art of using food to heal and nourish yourself, you'll find this class fascinating and enlightening. The history of our cultural fat consciousness is laden with controversy and intrigue. It will make your jaw drop and your mouth water. And the Replenish Homestudy Audio programs allow you to navigate the wealth of information at your own pace, in your own place.
Are you ready to give good fat a chance?